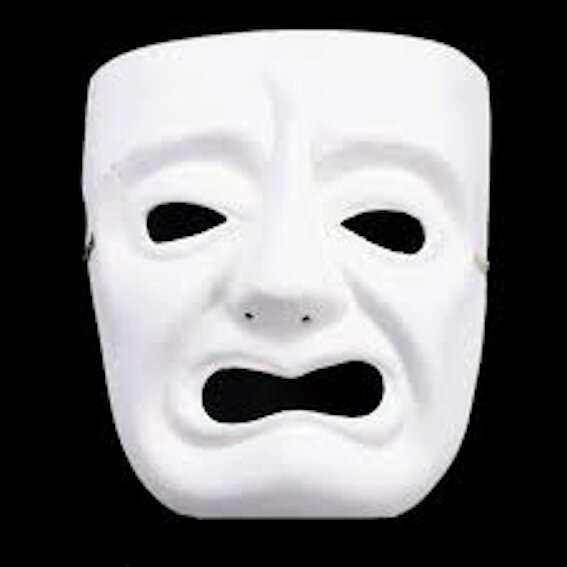 The chairs scraped on the tiled floor in the little back room in the big Georgian house. There was a blackboard on the wall chalked with Greek, sometimes Latin, other times French verbs. We always had about half an hour in there before we went into the main teaching room. This was a time to say hi to the other students (about eight of us) and practice the shit on the black board. The technique must have worked because there I was, ten years old, able to conjugate French and Latin verbs. The Greek was fucking impossible.
The place was for gifted kids. Man…..
-I can't concentrate. I couldn't back then, and I can't today. There's a recirculating thought zipping back around when I thought I'd given it the slip. Even a simple memory and a few minutes sitting typing is impossible. What the fuck is happening to me?!
I'm trying to avoid feelings of woe. Yes, I guess that's the main issue today. But I'm not the only one.
The rain flooded out a big festival near here last night. Girls with smeared glittery faces turned up at the supermarket shivering and trying to reconcile that they'd gone past the point where festival mud had stopped being chic and funny. The headline band had cancelled their show. Up on the bleak hills of the festival site, open to the elements, 20,000 people are shivering in brown goo this morning. And no amount of ketamine will dry your clothes. Rumours of water being turned off in the showers, cars too deep in the mud to move by tractor, and roaming gangs destroying tents. Fear is apparent in the Twitter posts of desperate teenagers. No chance of walking home from that remote hillside. God, the nearest train station is 6 miles away down a road with no pavements, used by speeding articulated lorries from the quarry. No escape. They are all trapped like tadpoles in a jam jar.
I can't think straight. There is not single chance I can write anything coherent today. I'm thinking of airplanes, sunny beaches, electricity, the solid thwack of a metaphysical arrow. Woe.